Presentation at SPE London Evening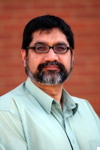 November 2011
Dr Najam Beg, Technology Director and co-founder of Caltec, gave a very well-received presentation at the September SPE London evening meeting at the Geological Society, on 'The applications of surface jet pump technology to increase oil and gas production'.
The SPE Review publication reports that Dr Beg "left the audience in no doubt about the significant 'booster' benefits delivered by surface jet pumps in their many guises across the global energy industry".
As well as covering the technical benefits to clients demonstrated through a number of actual case studies, the presentation also outlined the commercial benefits of surface jet pumps, including high value creation, short payback period and ability to defer capex spend, such as compressor upgrading.
"Each gas and oil field example highlighted an impressive list of production and bottom-line benefits enabled by surface jet pumps" said the SPE Review.
We couldn't agree more.
More details on the event are available from the London Section Past Events section at: www.spe-uk.org
Also see News section for further news items.