Enhancing Oil and Gas Product - Surface Jet Pump Technology
February 2014
10 ways you can enhance mature field production with Surface Jet Pump Technology.
Presenters

Dr Najam Beg
Dr Najam Beg is the Technology Director and co-founder of Caltec Limited. Dr Beg holds a number of patents and has many years' experience in the fields of SJP technology for pressure/production boosting in the oil and gas fields, inline compact gas/liquid/solid separation technologies, artificial intelligence and multi-phase metering. He has authored and co-authored several technical papers.
Dr Beg earned his PhD and D.I.C at Imperial College (UK), MSc from West Virginia University (USA) and BSc at Engineering University (Pakistan) all in Petroleum Engineering with distinctions. He has won several awards for innovation from UK and USA, including a prestigious Gold medal from The Royal Society for efficient use of energy using the SJP technology. He is a member of SPE, GPA and Pi Epilson Tau Societies.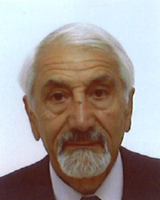 Sacha Sarshar
Sacha Sarshar is the Chief Technology Officer and co-founder of Caltec Limited. Sacha has over forty years of experience in the Oil and Gas Industry. Sacha has an extensive knowledge in the operation of oil and gas fields as a production and well performance engineer. He is the patentee and co-patentee of fourteen major patents related to SJP technology and compact separation systems (I-SEP™).
Sacha has a post-graduate degree in Petroleum Engineering. He is the author and co-author of numerous technical papers on SJP technology and compact separator systems. He has won several awards for innovation including a prestigious Gold medal for innovation from The Royal Society, UK and is an SPE member.
Further Information
Please do not hesistate to Contact Us if you have any questions or would like any further information.
Also see News section for further news items.