A Busy Day for Caltec at ADIPEC - The Biggest Oil and Gas Exhibition in the World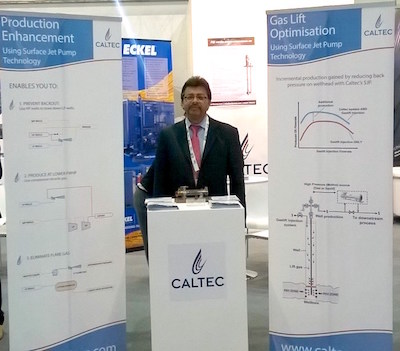 November 2015
A busy day for Caltec at Abu Dhabi International Petroleum Exhibition and Conference - The Biggest Oil and Gas Exhibition in the World!
Visit the ADIPEC to gain access to 2,000 exhibition booths displaying the latest products and services in the Oil & Gas industry including Caltec. Our Process Manager, Syed Peeran will be co-presenting a paper explaining how Caltec's technology can save significant compression operating costs. You can find us on stand No. 9214 with our colleagues from Alnasr.
You can find full details about The ADIPEC at www.adipec.com
Also see News section for further news items.