Caltec Presentation at the European Gas Well Deliquification Workshop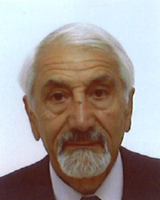 August 2012
Sacha Sarshar, Chief Technology Officer and co-founder of Caltec, will be presenting on the: "Applications of surface jet pumps in gas well deliquification" at the 7th Annual European Gas Well Deliquification Workshop to be held in Groningen, The Netherlands, 24-26 September 2012 Sacha's presentation is scheduled for 3.30pm on Wednesday 26 September 2012.
Abstract
Surface jet pumps (SJPs) can be very effective either on their own or in conjunction with other downhole lift systems to deliquify gas wells. The benefit of the SJP system is its simplicity and relatively low cost compared with alternative solutions.
The presentation covers the principle of SJP operation and refers to a number of recent field examples where the SJP has been able to offload the wells and achieve sustainable stable production. A further benefit worth noting, relates to cases where the SJP has been able to reduce the back pressure on the pipeline which carries the produced fluids from the wells and the system has been able to sweep the bulk of the liquids built up in the pipeline, thus reducing the wellhead pressure further.
The presentation focuses on the recent experience gained by Total E&P, Netherlands on the use of surface jet pumps to revive LP wells and increase their production. The presentation also covers the use of the test separator combined with the SJP to deliquify low pressure wells.
Further details are available at: http://www.alrdc.com/
Also see News section for further news items.