IMPORTANT NOTICE - Fake Offers of Employment
September 2016
At Caltec we are aware that individuals have been posing as Caltec HR personnel in an attempt to defraud job seekers by sending bogus job offers and requesting payments for visa applications.
Fake email and fake website information
The fake email address comes from Caltec-limited.com and the fake website is https://who.is/whois/caltec-limited.com
DO NOT respond to any requests from these sources. If you get correspondence from these sources please report to info@caltec.com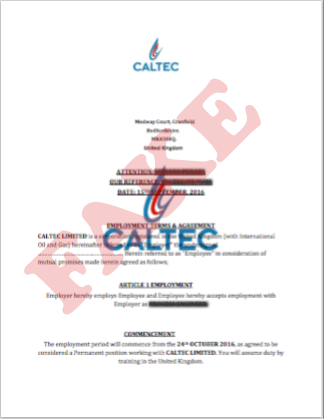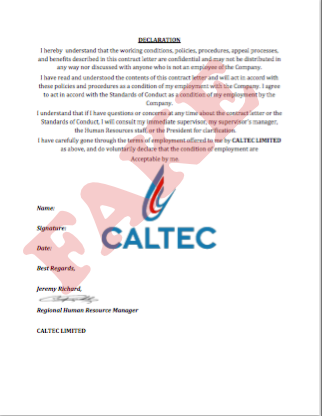 Also see News section for further news items.