Caltec's Syed Peeran at 20th MEOS 2017
March 2017
Caltec's Syed Peeran presenting his technical paper at 20th Middle East Oil & Gas Show and Conference (MEOS 2017) in Bahrain.

Of paramount importance to the continuing success of MEOS is its Middle East focused conference programme. Organised by the Society of Petroleum Engineers (SPE) in collaboration with a committee of regional and international oil company representatives, over the years it has evolved into the largest and best attended technical event of its kind in the region.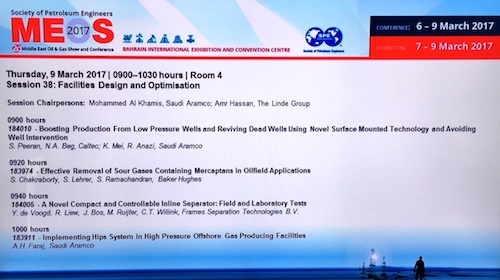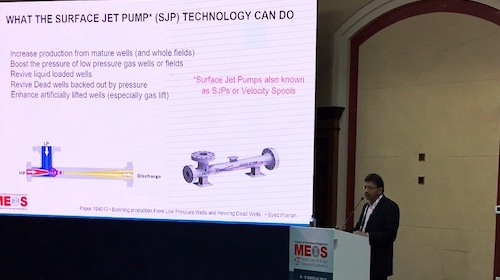 Also see News section for further news items.