North Africa Technical Conference and Exhibition (NATC)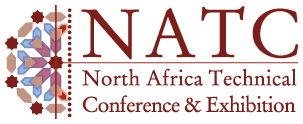 March 2013
The 2013 North Africa Technical Conference and Exhibition (NATC) is the fourth edition of this event. The event is an international platform to discuss and share the knowledge, experiences and latest technical applications pertaining to the current issues within the oil and gas industry in North Africa. Worldwide oil and gas professionals, with a wealth of oilfield experience are expected to attend this renowned event in order to gain an insight on the challenges faced in North Africa and the innovative solutions to them, and also to explore the opportunities available in this area.
The multi-disciplinary event aims to unveil technical and recently used practical solutions that are fit- for-purpose and economical. Its programme is designed in line with the technical demands of the region's oil and gas industry.
VISIT OUR STAND No. 31 AT NATC, CAIRO, 15th -17th APRIL
Also see News section for further news items.