An Inlet Device for Improved Gas-Liquid Separation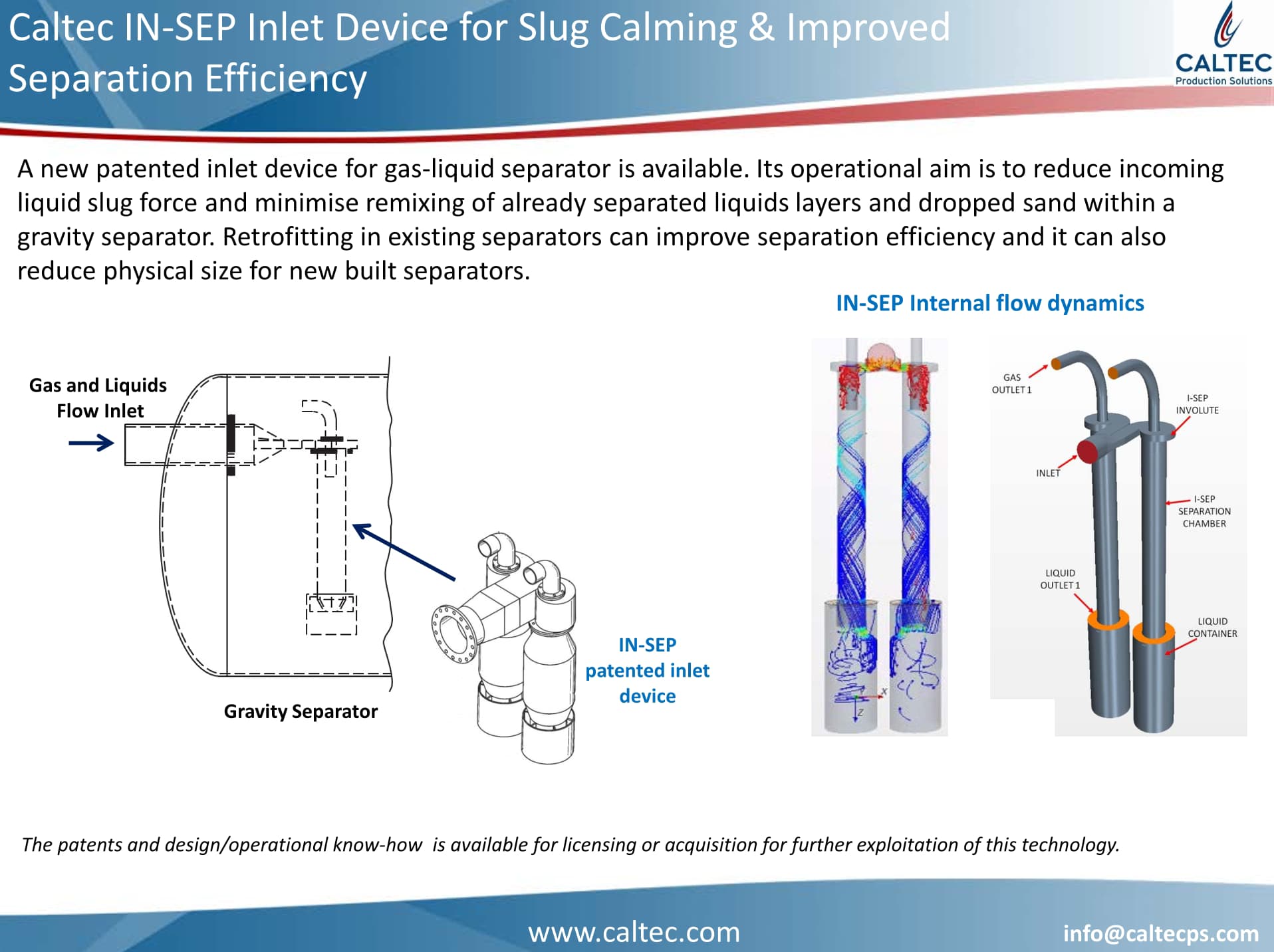 September 2020
A new patented inlet device for gas-liquid separator is available. Its operational aim is to reduce incoming liquid slug force and minimise remixing of already separated liquids layers and dropped sand within a gravity separator. Retrofitting in existing separators can improve separation efficiency and it can also reduce physical size for new built separators.
The patents and design/operational know-how is available for licensing or acquisition for further exploitation of this technology.
Join the discussion on LinkedIn.
Also see News section for further news items.