Caltec Continues to Grow with First Presence at Offshore Europe 2013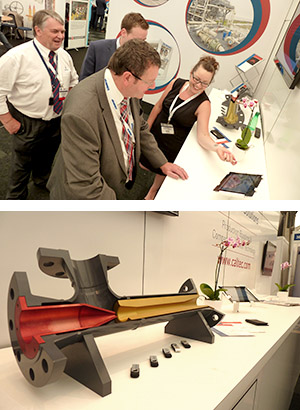 September 2013
Caltec would like to thank its various providers for the support given to their stand at Offshore Europe (OE), being held in Aberdeen UK, between Tuesday 3rd and Friday 6th September 2013.
This is the first time that Caltec has taken a stand at OE to promote our compact separation and production enhancement solutions. Using a suite of digital animations and graphics the stand is designed to support discussions around Surface Jet Pump technologies for single and multiphase boosting, as well as I-SEP and Wx separation technologies.
Particular thanks are given to Alchemy Expo, Design is Crucial and Global Web Limited.
Also see News section for further news items.