Caltec's Colin Morrison and Najam Beg at OGWA 2016 Conference and Exhibition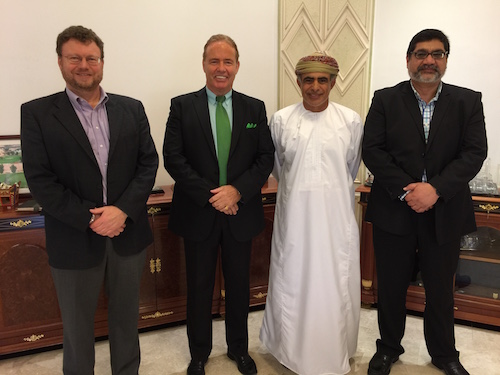 March 2016
Caltec's Colin Morrison and Najam Beg attended the recent OGWA 2016 conference and exhibition and had the great honour of meeting with the Minister of Oil and Gas in the Sultanate of Oman, Dr Mohammed bin Hamad Al Rumhy.
His Eminence is also Chairman of the Board of Directors of Petroleum Development Oman (PDO). He has been the Minister for Oil and Gas since December 1997 which is evidence of how highly regarded and respected he is in his role.
Also see News section for further news items.