Chevron-Caltec Paper Presented at OTC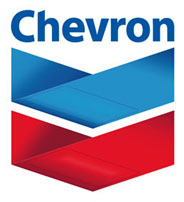 May 2007
A paper co-authored by Caltec has been presented by Chevron USA at the OTC conference in Houston.
A gas ejector designed by Caltec and installed by Chevron at its Gemini field is believed to be the first application of its type in the Gulf of Mexico.
The opportunity was to maintain production from a late-life field, from long offset sub-sea gas wells, using excess capacity from a compressor on the host facility.
Chevron's reasons for choosing the ejector technology included:
Rapid deployment: much quicker than other options
No moving parts or maintenance requirements
No heavy lift or deep water intervention vessels required
Minimal shut-in required for installation
The ejector was installed in June 2006, and reduced the platform arrival pressure from 400 to 200 psig. By January 2007, an average rate of 5.3 mmscfd was being recovered, and total reserves recovered were 226,000 BOE; by April 2007, total reserves recovered were 292,000 BOE.
It is estimated that 2.5-3 bscf of otherwise lost gas reserves will be recovered by using the gas ejector.
Also see News section for further news items.