Upcoming Presentations at SPE London Section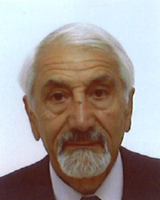 September 2012
Sacha Sarshar, Chief Technology Officer and co-founder of Caltec, has been invited to speak at two upcoming SPE London section events:
On 30 October 2012 the talk will be on "Declining Production: how best to recover the remaining oil"
On 26 February 2013, the topic of discussion will be "Subsea flow assurance"
Further details are available from the SPE London Section at: http://www.spe-uk.org/
Sacha Sarshar is the Chief Technology Officer and co-founder of Caltec Ltd. Sacha has over forty years of experience in the Oil & Gas industry. He has an extensive knowledge in the operation of Oil & Gas fields as a Production engineer and as a well performance engineer.
Sacha is the patentee and co-patentee of fourteen major patents related to process improvement and compact separation technology, and is the author or co-author of numerous published technical papers, as well as the SJP Engineers' Handbook.
Sacha has a post-graduate degree in Petroleum Engineering, and has won several awards for the practical application of Oil & Gas technology, including a prestigious Gold medal for innovation from The Royal Society, UK.
Also see News section for further news items.